Webull is one of the world's most famous trading apps, with millions of users. It has become a massive success due to two main reasons:
Its low-cost structure (Webull offers commission-free trading);
A referral program that incentivises users and influencers to share the platform.
If you follow famous financial Youtubers such as Graham Stephan or Meet Kevin, you've heard of Webull many times before.
Is Webull available in the UK?
Unfortunately, Webull is currently not available in the UK. The company is only available in the United States and Hong Kong and hasn't shared any plans to expand to other regions.
While the UK is a vast market, it is highly regulated, and Webull already has some competitors operating in the UK under a similar business model (which we cover below).
Can British investors use a VNP to use Webull from the UK?
No, UK investors cannot use a VPN to use Webull from the United Kingdom. Upon account opening, Webull requires specific documentation as proof that you are a U.S. citizen.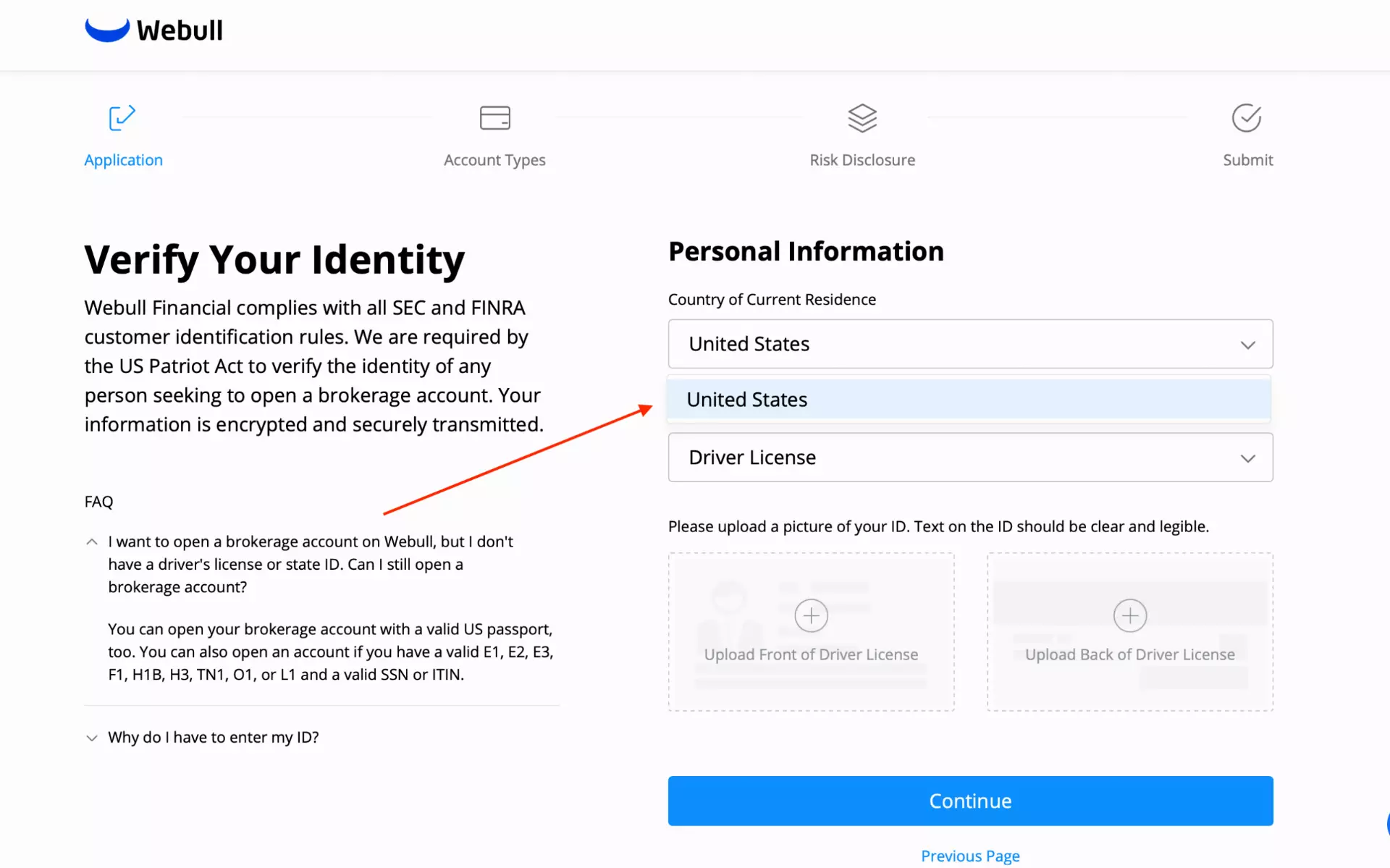 Webull Alternatives in the UK
Capital.com: One of the leading European CFD brokers. Accounts created under the FCA and CyCEC can also trade real stocks commission-free.
eToro

. While also providing commission-free trading for US-listed stocks and ETFs, this broker leads the charge for "social investing," or the option to automatically copy the trades of other investors. They provide access to the world's major cryptos for a 1% commission. All for a minimum investment of $50.
Conclusion
If you want to open a Webull account, you're in bad luck: it doesn't work in the UK. However, we believe that any of the brokers mentioned above will be good choices. Whether you value security and reputation or want a commission-free trading platform, the alternatives presented should be a good starting point. Explore their websites and decide for yourself!
Hope you found our breakdown helpful, and please let us know if you have any questions or feedback - we're happy to help!
A reminder that the above should not be construed as investment advice and should be considered information only. Investors should do their research and diligence about the services and opportunities best suited for their risk, returns, and impact strategy.
Happy investments!