Robinhood is a discount broker headquartered in Menlo Park, California. Like the famous medieval legend, this broker undercuts much of the US-focused competition by providing commission-free stock, ETF, option, and cryptocurrency trading.
Its account minimum is $0, and it's known for its easy-to-use interface. There is nothing blocking a legal US resident from opening an account save an internet issue.
But what about residents outside the USA? This article will delve into whether there is a Robinhood Switzerland, what its expansion plans are, and what are the leading alternatives. Let's get to it.
Is Robinhood available internationally?
Unfortunately, Robinhood is unavailable internationally: it is only available to legal US residents.
However, it did acquire UK crypto app Ziglu as part of a possible expansion into Europe. But if you still want to open a Robinhood account, a common question we receive is: would a VPN help?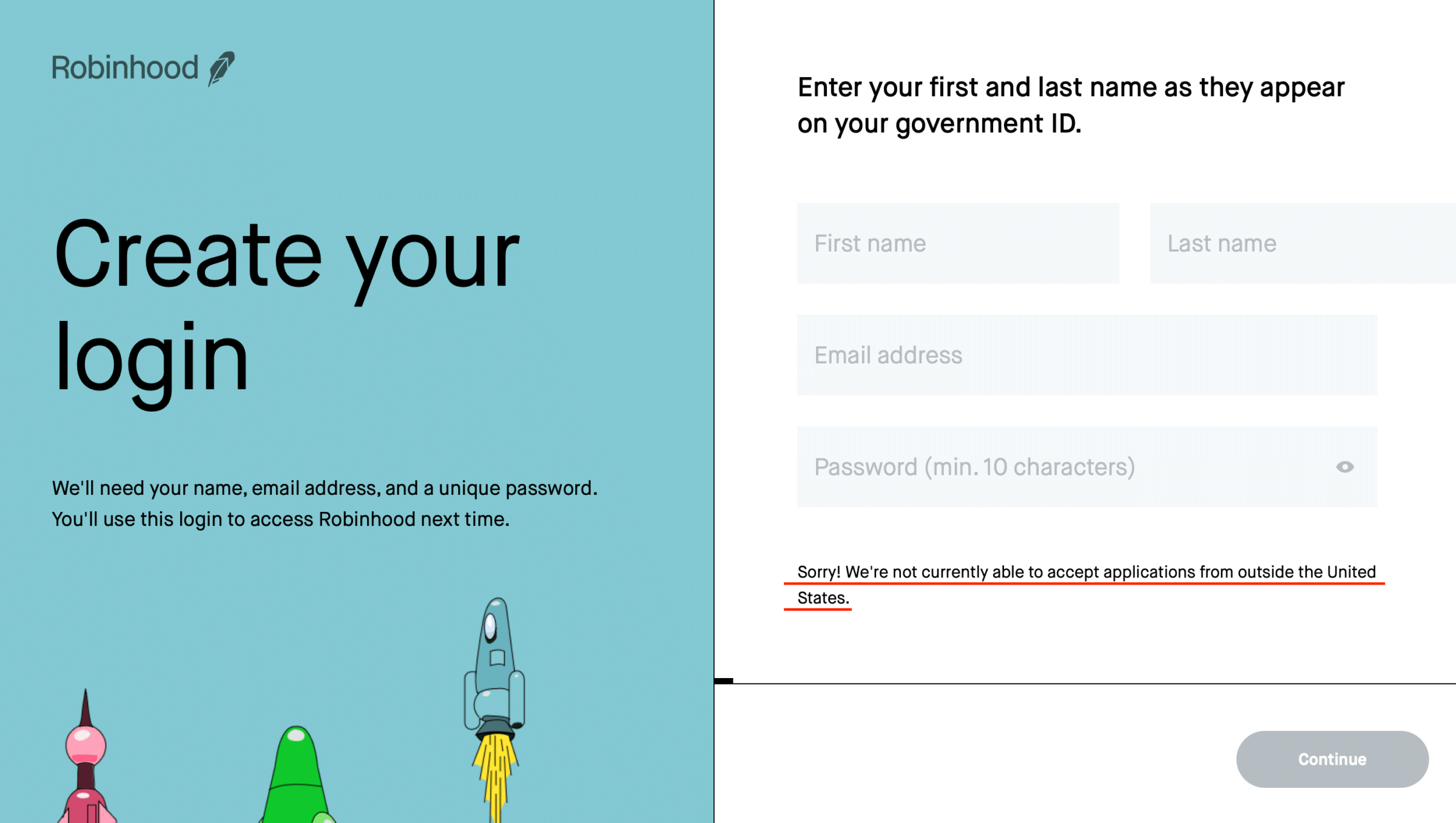 Can You Use a VPN to Open a Robinhood Account From Outside the USA?
No, a VPN can only offer access to Robinhood's platform and not in any way facilitate an account opening since the broker requests a valid ID. Proving US residency remains an essential requirement. No VPN is able to sidestep this requirement–only shift your IP.
Robinhood Alternatives for International Investors
We found four incredible alternatives for Swiss investors:
With only one acquisition under its belt, we cannot expect a Robinhood Switzerland anytime soon.. However, the discount broker did announce it wishes to provide crypto access to everyone internationally. Therefore, Ziglu definitely appears to be the start of a major European expansion for Robinhood, with crypto preceding traditional asset classes.
Did we answer all your questions? If not, please let us know in the comments section below!