Digital banking has revolutionized how we manage our finances, and with the proliferation of fintech companies like Revolut, banking has never been more convenient.
This article was written with the intent to provide clear information to individuals, especially those living in or planning to visit the United Arab Emirates (UAE), who are seeking to understand the availability of Revolut in the country.
We will cover if Revolut is currently available in the UAE, the possibility of foreign tourists using Revolut there, and the projected timeline for Revolut's entry into the UAE market.
We'll also explore viable alternatives to Revolut in the region, taking into account the current financial landscape in 2023.
Is Revolut Available in the UAE?
As of mid-2023, Revolut does not yet operate in the UAE. The lack of a local license restricts the company from offering its services in this territory. This means that if you try to change your address to a UAE one or if you're asked to update your KYC (Know Your Customer) documents while in the UAE, your account will likely be closed.
Revolut's supported locations can be found on their official help page here. Sadly, as of now, the UAE is not part of this list.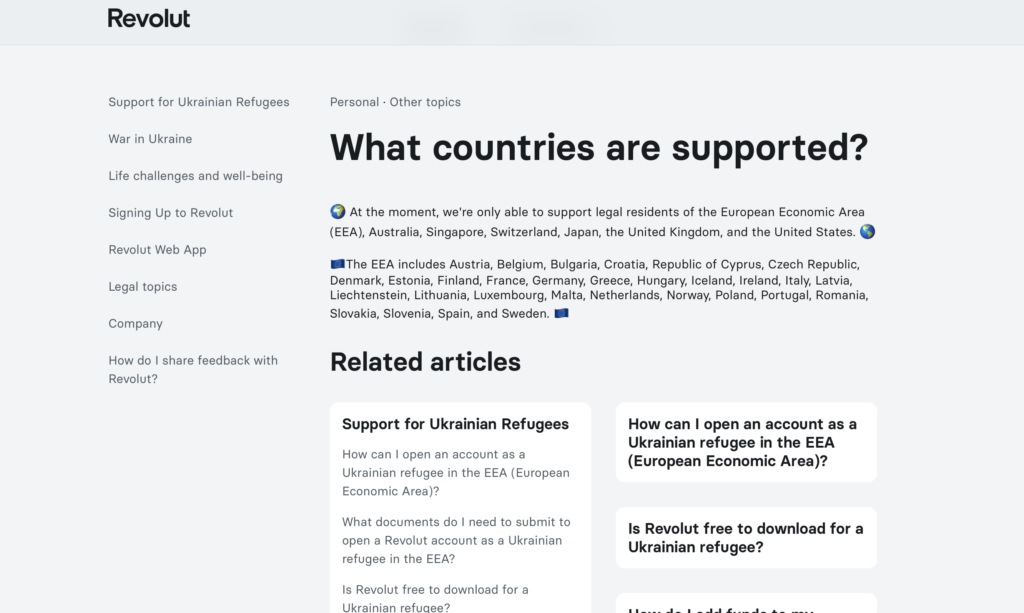 Can Foreign Tourists Use Revolut in the UAE?
As a foreign tourist, your ability to use Revolut in the UAE depends largely on the country in which you registered your Revolut account. If your account was created in a supported country, you should be able to use your Revolut card for transactions while visiting the UAE. However, it's important to note that you will not be able to register or create a Revolut account while in the UAE due to the aforementioned licensing issues.
When is Revolut Coming to the UAE?
The exact date of Revolut's entry into the UAE market remains uncertain. At one point, the company did have a specific page for UAE waitlists, indicating interest in expanding to the UAE. However, as of 2023, this page has been removed, and there are no clear updates on when Revolut might become available in the UAE.
Alternatives for Revolut in the UAE
Given that Revolut isn't available in the UAE, it's worth exploring the alternatives:
Traditional banking options such as HSBC can still provide an acceptable means of digital transactions. While they do charge a 35 AED fee for transactions (potentially waived for premier accounts), the service is reliable, and transfers typically complete within 1-2 days.
Additionally, there are a few digital banks and fintech companies operating in the UAE that might offer similar features to Revolut, such as Mashreq Neo, ADCB Hayyak, and Liv. These offer digital accounts with features like instant account opening, international transfers, and spending analytics.
Conclusion
While Revolut's innovative approach to banking has been embraced by many around the globe, its unavailability in the UAE as of 2023 poses challenges for residents and visitors alike. However, there are still viable alternatives to consider. As we wait for Revolut to possibly enter the UAE market, it's crucial to remain informed about the ever-changing financial landscape to make the best decisions for your banking needs.