Venmo and Cash App are considered highly ranked in the list of Top E-wallets mainly for their high number of users, reaching 70 million to date. Many wonder if these digital wallets would be available in the UAE, the tech and financial hub of the Middle East.
Living already, willing to relocate, or just visiting the UAE, this article is for you. We will discuss the availability of Venmo and Cash App in this country for locals/expats and US citizens.

Alternatives to these wallets will also be tackled to guide you in finding your best match.
Is Venmo or Cash App available in the UAE?
Unfortunately, as of 2023, Venmo & Cash App are both still not available in the UAE. The main reason for that would be the first basic requirement of being resident in the US or its territories to apply.
For Venmo, you will also need to have an existing account with good standing for at least 30 days prior to applying for the application.

For Cash App, you won't have access to even checking the features nor attempting to create an account as you would be alerted that the "app is not available for your device". So don't be surprised if you get this, whether from the App Store or Website, since your IP won't be from the US or the UK: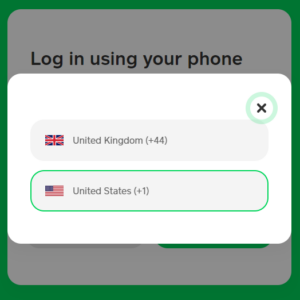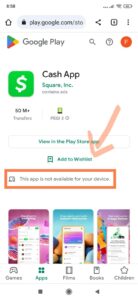 You might want to note that both these apps are highly secure, and creating an account will require you to provide them with proof of residency in the US, whether by documents or by asking for your social security number, in addition to regularly asking for KYC (Know Your Customer) update to preserve its security and high level of compliance and avoid any type of financial fraud, identity theft, money laundering…
On a side note, US citizens visiting the UAE might still be able to use their apps if already established while they were in the US, but no guarantee to have access to it without VPN.
What are alternative e-wallets in the UAE?
UAE is considered to be among the first tech and financial hubs in the region. While Venmo and Cash App may not be operational in the UAE, other international e-wallets are available. Local banks and financial institutions got you well covered. Here is a list of the Top 5 local & 5 International e-wallets operating in Dubai & the UAE:
Top 5 E-Wallets

Local

International
Here are the local digital wallets you might like to try: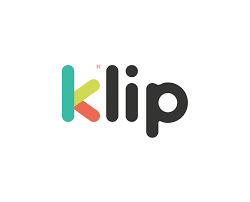 The UAE Bank Federation (UBF) has taken a significant step towards a cashless society by introducing the pioneering concept of digital wallets. This groundbreaking initiative, implemented by 16 UAE national banks, provides vital support to the banking sector.

Klip, an innovative app owned and operated by Emirates Digital Wallet LLC, plays a central role in this revolution. Acting as a digital financial hub, Klip empowers users with the ability to spend, store, and remit money digitally, revolutionizing the way transactions are conducted.

To access Klip's seamless services, individuals can either use the Emirates Digital Wallet platform or download the dedicated app provided by the stakeholders. Integrating Klip with their bank accounts or adding cash at select UAE locations allows users to effortlessly send and receive money for goods and services.

One of Klip's notable advantages is its inclusive approach, as it caters to both UAE residents and those with active SIM cards, regardless of their eligibility for a traditional bank account. Essentially, Klip acts as a virtual cash alternative, ensuring financial accessibility for a broader audience.

Additionally, Klip's cutting-edge features, such as biometric banking and voice-activated payments, put users in complete control of their mobile devices, elevating the overall user experience and security.

In summary, with the introduction of Klip and the support of UBF and Emirates Digital Wallet LLC, the UAE takes a giant leap towards becoming a cashless society, revolutionizing the way financial transactions are conducted and promoting financial inclusion for all.

PayBy, a recent addition to the array of e-wallet choices in the UAE, emerged on the scene in April 2020. Developed by the fintech company bearing the same name, this mobile payment solution was crafted in partnership with the First Abu Dhabi Bank. Its primary purpose is to enable consumers to conduct seamless, cashless transactions at physical retail stores using their smartphones.
Apart from facilitating payments, the app offers users the convenience of transferring or receiving money, placing online orders for essential items, sharing cash gifts, and paying for deliveries upon arrival. The app's functionalities are designed to be exceptionally user-friendly. For instance, you can effortlessly transfer money to friends or family while engaged in a conversation, eliminating the need to add beneficiaries or handle physical cash.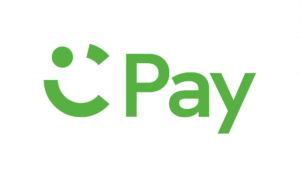 Careem, a renowned brand in the UAE, has ventured into the world of digital wallets with the introduction of "Careem Pay." This convenient and versatile digital wallet is authorized and approved by the central bank of the UAE, ensuring secure transactions.
Careem Pay seamlessly integrates with the Careem app, which offers a wide range of services, including taxi rides, food delivery, groceries purchases, and more. In a strategic partnership with FAB (First Abu Dhabi Bank), the payment solution for Careem Pay is powered by Magnati, guaranteeing a smooth and reliable payment experience for users. With Careem Pay, users can make payments, settle bills, and receive money, enhancing their overall convenience and ease of transactions.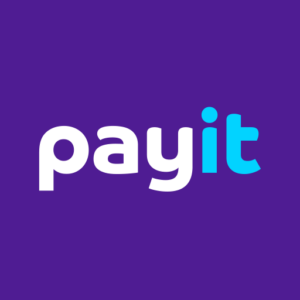 Powered by FAB, Payit is a versatile digital wallet designed to enhance your financial experience throughout the UAE, with a network of numerous partners and merchants. This user-friendly platform allows you to perform various transactions such as money transfers, bill payments, shopping, and mobile top-ups worldwide.

The best part? There are no registration fees, no minimum balances, and no bank account requirements to access Payit's convenient services. Embraced by major brands like Sharafdg, Emax, Jumpo, Bodyshop, Babyshop, Cineroyal, Novo Cinemas, and Joyalukkas, it ensures seamless transactions across the UAE.

Sending money globally is hassle-free with Payit, offering competitive rates, 24/7 availability, and robust security measures for your peace of mind.
Furthermore, there are various promo codes and ongoing offers to make your transactions even more rewarding.
Attention FAB Ratibi Cardholders! You have an exclusive advantage. By using the Payit wallet, you can access up to 50% of your salary in advance.
Join the Payit community today and experience a seamless, rewarding, and secure digital wallet for all your financial needs.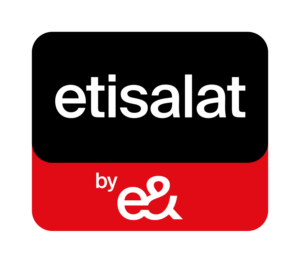 Etisalat Wallet, a highly rewarding, convenient, and secure service offered by Etisalat Telecom, provides customers with a wide range of functionalities. With this digital wallet, users can effortlessly pay utility bills, make purchases, cover transportation fees, and top up their Etisalat mobile credit, among many other services.
The simplicity of accessing Etisalat Wallet adds to its appeal, as it can be easily downloaded from both Android and iOS app stores. Once set up, users gain access to an extensive network of retailers and merchants, all enrolled in the program, expanding the possibilities for seamless transactions.
To begin using Etisalat Wallet, customers need an active Etisalat mobile account, whether postpaid or prepaid, along with a valid credit or debit card from Visa or Mastercard.
The advantages of using Etisalat Wallet go beyond standard e-wallet benefits. Notably, users can purchase parking tickets in key cities like Dubai, Abu Dhabi, and Sharjah, pay various bills, and even top up the Etisalat credit for family members. All these functionalities come with a high level of end-to-end security, ensuring peace of mind for users as they manage their financial transactions with ease.
And as for international mobile wallets, you might have heard of these: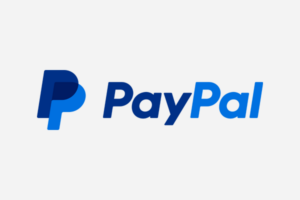 PayPal provides a streamlined and secure payment solution in the UAE, surpassing the conventional concept of an e-wallet. Its global reputation for trustworthiness makes it a preferred choice worldwide. Whether you are an individual or a business, PayPal offers a user-friendly experience to simplify your financial transactions.
With a vast user base of over 325 million people, PayPal opens up a world of possibilities, allowing you to send money effortlessly to almost any corner of the globe. This makes it an ideal option not only for local transactions but also for international money transfers. Even while traveling abroad, you can conveniently use the app, ensuring seamless payments wherever you go. Embracing PayPal provides you with a convenient and secure way to manage your financial interactions, making life easier and more efficient.
To begin using PayPal, all you require is an email address to create an account securely. Once registered, you can easily link your bank account for seamless payments. The sign-up process is quick and uncomplicated, saving you valuable time.
Maintaining simplicity and convenience, PayPal streamlines the entire experience by employing a single password for all transactions, safeguarding your financial information effectively. Rest assured, your sensitive data remains protected.
One of the most appealing features of PayPal is its cost-effectiveness. Sending money to friends and family within your own currency using your PayPal balance is entirely free of charge, making it an excellent option for hassle-free and economical transfers. Embrace PayPal and unlock a world of easy, secure, and cost-efficient financial transactions.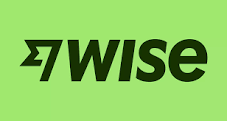 Wise (formerly known as TransferWise) is a digital wallet and international money transfer service that allows individuals and businesses to send, receive, and hold money in multiple currencies at real exchange rates.
To get started with Wise, you need to sign up for an account. This can be done through their website or mobile app. During the signup process, you'll need to provide some personal information for verification purposes. And once your account is set up, you can add money to your Wise wallet by transferring funds from your bank account. You can add money in various currencies, and Wise will convert it into the desired currency using the mid-market exchange rate, which is the real exchange rate you see on Google or Reuters.
The unique feature of Wise is that you can hold money in multiple currencies within your account. This is especially useful for people who frequently deal with different currencies or need to send money abroad.
Wise uses the real mid-market exchange rate and only charges a small transparent fee for international transfers. The same applies when you wish to receive money into your account.
I think the most useful of its benefits would be using it abroad, like If you have money in your Wise wallet in the local currency of the country you're visiting, you can use the Wise debit card to make purchases or withdraw cash at ATMs without incurring additional foreign transaction fees.
Google Pay, also known as G Pay, is an advanced digital mobile wallet platform developed by Google. It caters to a wide range of users and is compatible with both Android and iOS devices.
To utilize Google Pay, users need to register their bank-issued card details, enabling them to make payments conveniently across the UAE.
Currently available for use with Emirates NBD, Emirates Islamic, Mashreq, Standard Chartered, and more, Google Pay is continually expanding its services, with other banks like RAKBANK expected to join in the near future.
The security of Google Pay is a top priority, ensuring the protection of user data. Transactions are secured with a passcode, and sensitive card information is not shared or stored by the phone or the bank. Instead, encrypted codes are used to instruct the bank, ensuring secure and protected payments.
By employing cutting-edge encryption technology, Google Pay provides a seamless and secure payment experience, instilling confidence in users as they make transactions through the platform.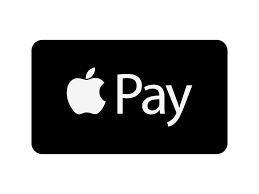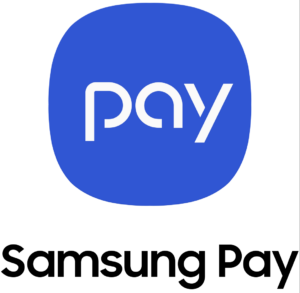 Apple Pay is another highly popular digital wallet widely used in the UAE, exclusively compatible with Apple Inc. products like iPhone, iPad, and Mac. Given the immense popularity of Apple devices in the region, along with the abundance of Apple stores, the widespread adoption of this e-wallet comes as no surprise.
Similar to other online wallets in the UAE, Apple Pay requires users to input their credit card details into their devices, followed by verification from the respective bank. Once your card is added to the online wallet, you can enjoy all the benefits and rewards it offers. With the successful setup, you can effortlessly pay for services or goods "with just a touch or a glance" through the convenience of Face ID and Touch ID.
Numerous establishments in the UAE welcome Apple Pay, providing you with a seamless and secure payment experience at various places such as Address Hotels and Resorts, Armani/Dubai, Carrefour, and many others. Embrace the convenience of Apple Pay for smooth and efficient transactions at your fingertips.
And Just like Apple Pay, Samsung Pay made its debut in the United Arab Emirates a few years ago, offering a notable advantage as an e-wallet. Its compatibility with card readers utilizing magnetic strips, commonly used by most retailers in the UAE, sets it apart from other e-wallets. This means that you can make payments using the Samsung Pay app at any store that accepts debit or credit cards, as well as NFC or MST technologies, not only within the UAE but anywhere else worldwide.
However, it is important to note that for official support of online wallets, credit card providers or banks need to enable compatibility. In this regard, Apple Pay and Samsung Pay have established partnerships with several top UAE banks, including ADCB, Dubai Islamic Bank, Mashreq, NBAD, RAKBANK, Al Hilal Bank, Emirates NBD, Emirates Islamic, FAB, and more,… ensuring widespread adoption and usage of the platform by customers.

Beam Wallet is an innovative payment system that utilizes NFC-based technology, offering a seamless and contactless payment experience. Users can easily add their cards or pre-load credits into the wallet for convenient transactions.
Making payments is as simple as tapping on the payment terminal to complete the process. One of the appealing features of Beam Wallet is its regular provision of cashback and discounts to its users, making it a rewarding choice.
In addition to traditional payments, Beam Wallet offers versatility by allowing users to recharge mobiles, pay for DTH subscriptions, and even settle fuel expenses using this e-wallet. Notably, in 2016, Beam Wallet achieved a significant milestone by becoming the first app in the UAE to facilitate payment for fuel expenses.
The recognition of Beam Wallet's success came in the form of the prestigious Financial IT Pathfinder ranking, where it secured the remarkable position of No. 5 during the period 2016-2017. With its user-friendly features, diverse payment options, and accolades, Beam Wallet has earned a reputable standing in the world of digital wallets.
What is an E-Wallet?
As the name suggests, an e-wallet is an electronic wallet replacing your physical tangible wallet, just like a card replaced your physical cash.

This e-wallet, also referred to as mobile or digital wallet, is nothing but an application that stores and manages your financial information, such as credit/debit card details, bank account information, and sometimes even cryptocurrency holdings, in a secure digital format.
These digital wallets were originally introduced more than two decades ago, with the first ever to exist being PayPal (initially called "Confinity"). Later, many have submerged the markets, some international while others remain local. Other than the branded ones, like Google Pay and Apple Pay, some have been well-known for their huge number of users over time like Venmo and Cash App, reaching over 60 million users.
E-wallets have been known to be more practical, and efficient in time of need. With everything turning digital, having a digital wallet has become a priority since it has been ranked among the most commonly used apps on your mobile device.
Conclusion
The diversity of e-wallet options available today offers users a plethora of choices to meet their specific financial needs and preferences. Each e-wallet comes with its unique features, benefits, and limitations.
Ultimately, the right digital wallet for you will depend on your individual preferences, lifestyle, and financial habits. By considering these factors, you can confidently choose an e-wallet that complements your needs, enhancing your overall financial convenience and security.